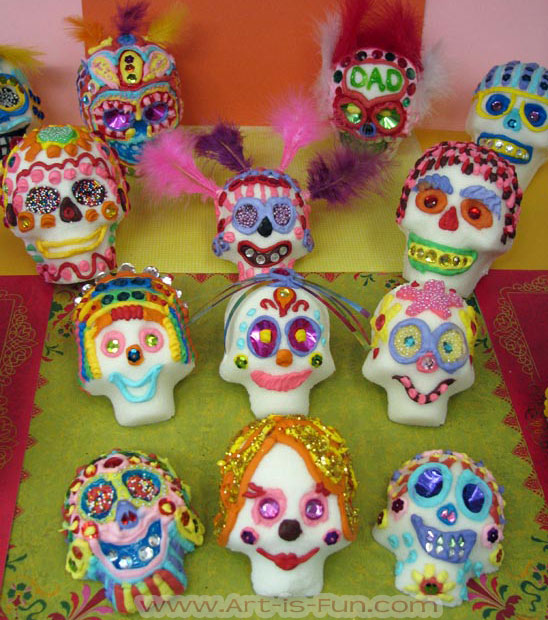 In Mexico, to celebrate the Day of the Dead, people make and decorate sugar skulls to honor the dead and celebrate the cycle of life. At this time of the year, bakeries all over Mexico display fanciful sugar skulls decorated with colorful icing. We carry on this tradition of creative expression and invite you to make your own.
At this workshop each person will decorate their own sugar skull. We will provide the sugar skulls and other materials to adorn it with.
When: November 12th, 2016 from 10am to noon
Where: Flywheel Arts Collective (Old Town Hall), 43 Main Street, Easthampton, MA
Materials fee: $10 per person.
Space is limited. Register in advance here and pay at the door.