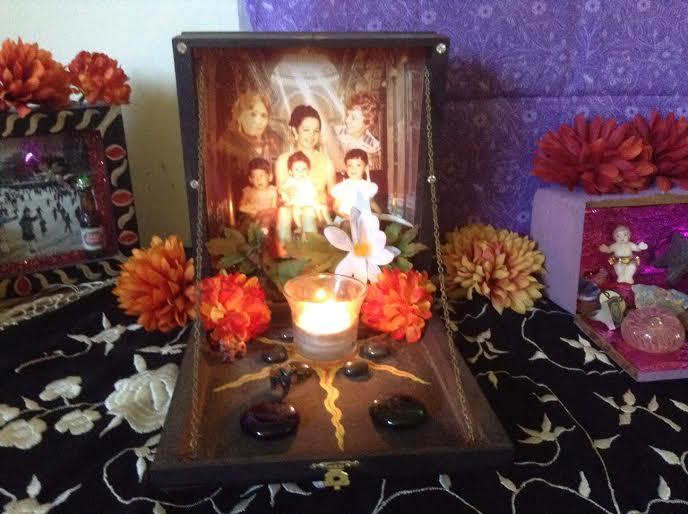 In Mexico, to celebrate the Day of the Dead, people create Ofrendas, decorated spaces to honor a loved one. At this workshop each person will make their own portable Ofrenda, or memory box, by decorating a cigar box with images and materials to remember someone.
Bring a print of a loved one that you won't mind "gluing and glittering," and any small object that you want to include in the finished piece. We will provide the cigar box, paint, glue and a variety of beautiful materials (including marigolds and glitter) to adorn it with.
When: November 12th, 2016 from 1-3pm
Where: Flywheel Arts Collective (Old Town Hall), 43 Main Street, Easthampton, MA
Materials fee: $10 per person.
Space is limited. Register in advance here and pay at the door.