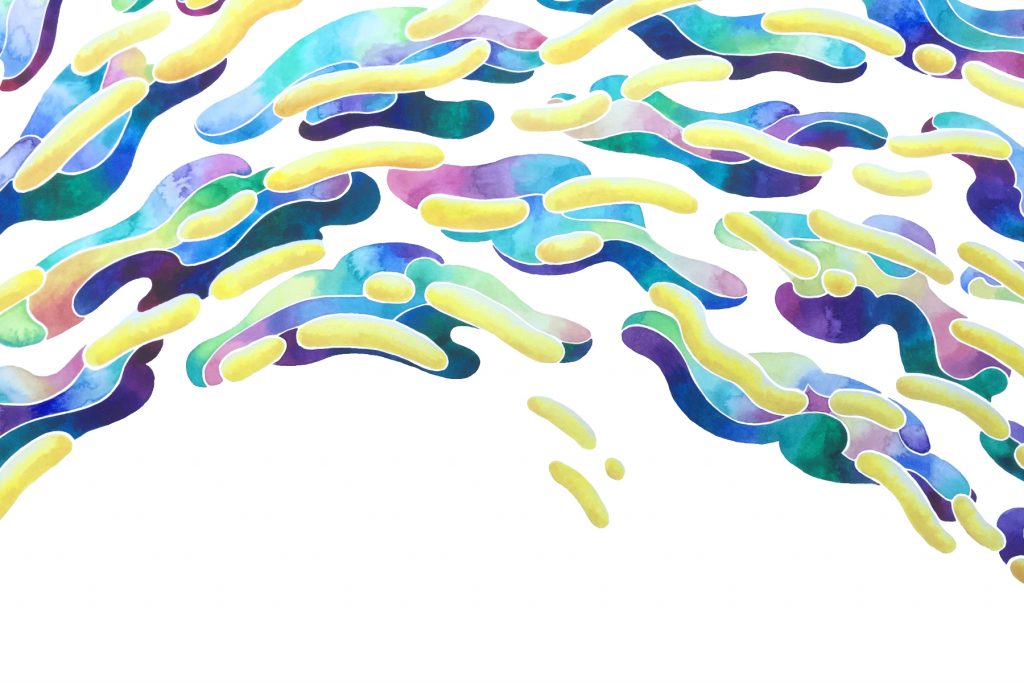 Easthampton, Mass. – The collaborative artist unit, Opertura, will offer new artwork in the exhibit, Fecund Opening, at ECA+ gallery from July 5 through July 26. There will be an opening reception on July 9 from 5 – 8 PM. Regular gallery times are Monday through Thursday, 12 – 6 PM.
Fecund Opening features new illustration, installation and animation by Opertura focused on the transfer of energy. The active and receptive ends of nutrient exchange are on display in the overripe and digestive villi, the airborne spray and organic matter.
Opertura is the collaborative artist unit formed by Aya Yamasaki and Jason Brown. They create hand-drawn animation, illustration, comics, installation and more, drawing inspiration from the natural and magical world, the humorous and tragic, and folk storytelling traditions. Their work has screened and been presented domestically and abroad.
opertura.org