night shift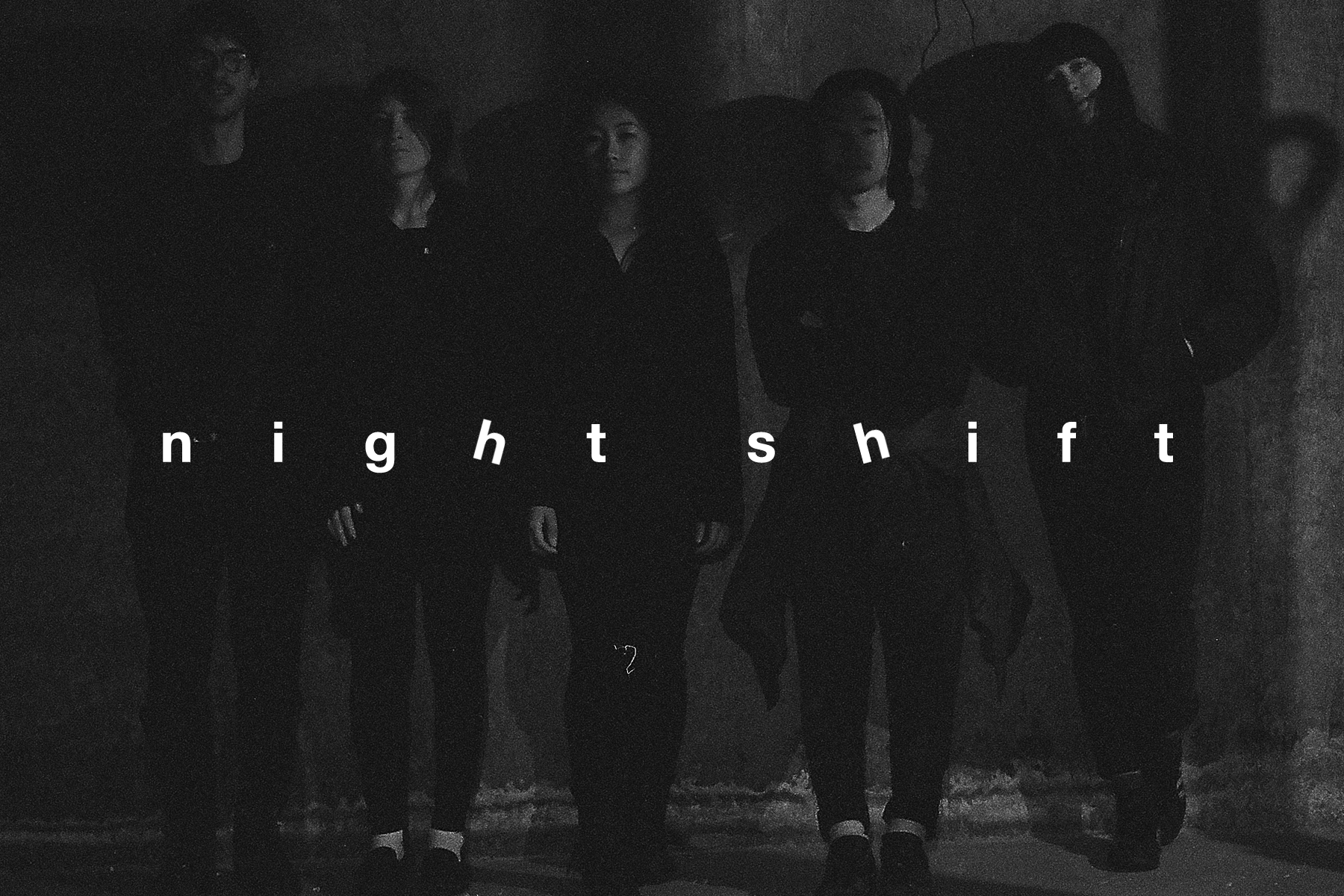 night shift:
a group show ft. recent UMass alumni
WHEN: May 11th – May 24th
OPENING RECEPTION: May 11th, 5-8pm
WHERE: MAP Space Gallery, Eastworks
116 PLEASANT STREET
EASTHAMPTON, MA 01027
GALLERY HOURS: Mon & Weds // 12-5pm
night shift is a group exhibition featuring recent UMass alumni artists Charlotte Young, Eva Lin Fahey, Haley McDevitt, Nuri On, and Parker Phelps. This exhibition presents individual themes of identity across a wide range of mediums while navigating the turbulent transitions of postgraduate art making.
Charlotte Young makes work that asks to be made, allowing her body to act as a means for impulse and emotion to become tangible. To her, it feels almost as though she herself (her conscious mind) is left out of the creative process (which is fine as far as she is concerned, she believes that consciousness ought to be used a bit more sparingly than modern life often demands). Thus, the work she makes is representative of her, and her world- it is sensory input digested and regurgitated. Unburdened by the responsibility of representing this or that, it is a multiplicity, dipping its toes in many different pools of meaning, none of which ultimately matter much at all (like most things, though lots of things are nice and good). What does matter, according to Charlotte (if you care to know), is nuance.
Eva Lin Fahey shares work centering around the process of creating her artist book, Oceans, mama. Showing poems, paintings, and drawings, she shows the intimate collection of imagery and text that will ultimately be cropped and resized into a more formal book. As a Chinese adoptee, Fahey draws from her experience of both longing to connect with her family ties and living a life far removed from her cultural/national origins. She uses her own identity as a mother to attempt to form a relationship with her unknown birth mother. Threads of longing and absence intersect with empathy and attachment to convey the enigmatic connection shared between mother and child.
Haley McDevitt's abstract paintings adorned with chalk pastel attempt to be present in a fleeting moment before you, as does the artist. In the digital era, it's quite easy to slip into the imaginative purgatory of absent mindlessness clouded by the vastness of presence surpassing what's actually in front of you. Mindfulness is something that the artist is attempting to bring closer to herself to become more familiar with herself as a real living individual, and these paintings are a representation of the lack thereof – of how it feels and seems to be without the practice.
Nuri On's work, thank you, come again, revisits a previous photo documentary project they first started nine years ago. Prompted to come back to this project as his family prepares to move on from the family business they started when On was a child, the photographs attempt to document the delicate balance of maintaining a semblance of family life with the work that provides their living.
Parker Phelps' work in night shift revolves around portraits displayed through everyday objects transformed. Phelps incorporates themes of love for these specific portraits, portraying a loved one encapsulated in a figmented moment, greek myths, and how a shared living space can become a symbol of commitment and compromise. In the work you will see clothing become ethereal, cardboard boxes share their history, and plastic bottles feel threatened. The work shows love in all it's different languages, sweet and sour. As figures spin, video loops, an hourglass drains into the air; love is about time, mystery, repetition, transparency, and beauty.
Charlotte Young
Eva Lin Fahey  https://evalin.xyz/
Haley McDevitt  www.haleymcdevitt.com
Nuri On www.nurionstudio.com
Parker Phelps  www.parkerphelps.com