Mural – Nancy Howard 2011
At the corner of Union Street on Chapman Avenue, Nancy Howard's mural captures the mill landscape of Easthampton.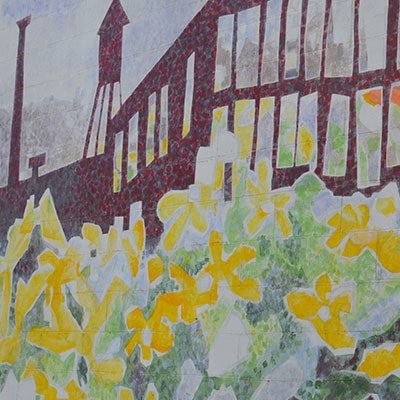 Mural – Peggy Grose 2010
Located at the corner of Pine and Cottage Streets, this colorful mural envisions the Nashawannuck pond wildlife.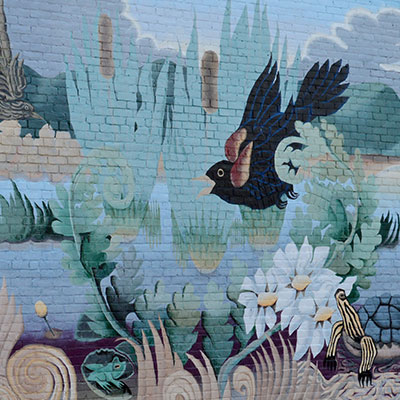 Mural – Tom Pappalardo 2008
ECA+'s first mural project is located next to a central parking lot in the Cottage Street Cultural District. This highly photographed mural is a placemaking visual that exemplifies the cultural scene of Easthampton.