Easthampton Clay Gallery: Featured Artist Marcia Misiorski
October 5, 2022 @ 5:00 pm

-

8:00 pm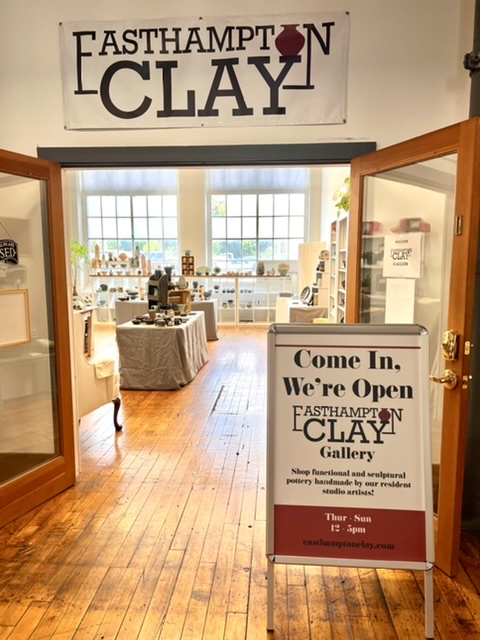 Easthampton Clay is an established and growing ceramics community with a large, well-equipped studio space that is shared by a diverse group of ceramic artists and potters. 
Come to our gallery opening reception celebrating the work of featured member artist, Marcia Misiorski! You'll get an opportunity to talk with Marcia about her work and discover the work of over 20 member artists. 
Marcia has had a love affair with art all of her life. She started making pottery in junior high school and hasn't stopped.
Marcia studied Ceramic engineering in college thinking that it was going to be the perfect combination of art and science. It turned out to be primarily science so she continued making pottery in her spare time as she worked in Michigan then Massachusetts. She studied under Charlie Blossom at Oakland Community College in Michigan, Tom O'Malley at the Worcester Center for Crafts and taught at the Essex Center for Art in Lawrence, MA. She is currently grateful to be continuing to make art with all the wonderful potters of Easthampton Clayworks.
Like many artists, Marcia takes her inspiration primarily from nature.  In her engineering job she worked in microscopy and takes delight in enlarging miniscule bits to bigger than life objects.  Inspired by pollen only several microns in diameter, she made a 15"x16" many pointed jar.  It is interestingly coincidental that this piece also resembles aspects of the Covid virus.
Currently a practicing acupuncturist, she follows a long tradition of incorporating the "chi" learned in acupuncture to her art.  While in China it is traditional for acupuncturists to do calligraphy; here Marcia makes her marks on her lightweight porcelain and stoneware earrings.
Her stoneware salt and pepper shaker set has appeared in "Ceramics Monthly" and one of her pieces is a part of the Worcester Art Museum collection. 
Marcia says, "I wish for more time in the day as there are so many ideas in my head waiting to be made into 3D objects.  I'll happily be occupied making art for many years to come."
Related Events