Easthampton City Arts+ announces the selected projects for 2016 E.A.T. (Easthampton Arts Treasury), a live crowdfunding project for artists and creative organizers. Selected projects will be presented on Thursday, May 19, from 7 -9 PM at Eastworks, 116 Pleasant Street, Rm. 160 Easthampton, MA. Tickets may be purchased here or at Easthampton City Arts+ Gallery at 43 Main Street, Easthampton.
The ECA+ Grants Committee selected Berit Elizabeth, The Legible Bod(ies), Valley Jazz Voices, and Max Rudolf for the 2016 EAT projects.
E.A.T. is a program offered by Easthampton City Arts+ that is designed to supplement funds for projects made by creative people and organizations. For $25, attendees, receive a ballot, then experience presentations given by selected applicants and cast a vote for their favorite proposal over a light meal. At the end of the night, the applicant who receives the most votes is awarded an amount comprised of a portion of event's door funds. Based on FEAST and SOUP, E.A.T., has been supporting creative projects that impact the Easthampton community since 2013. Easthampton's Galaxy restaurant will provide a delicious meal to ballot buyers.
---
PROJECT DESCRIPTIONS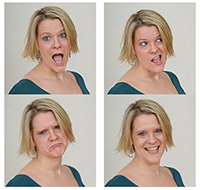 Berit Elizabeth seeks funding for scholarships towards the Center for Emotive Agility Confidence Training workshops. Emotive Agility® is the power we all have to use body language to transform the way we feel and the way we relate to others. During Berit's E.A.T. presentation, she will give the audience examples of how one can easily increase confidence and manage emotions. E.A.T. funding will allow for scholarships to upcoming workshops on Emotive Agility. Berit Elizabeth Nowicki has background in theatrical directing, psychology and physical fitness and she recently founded The Center for Emotive Agility, LLC. Her work aligns physical theater training with research on emotional intelligence.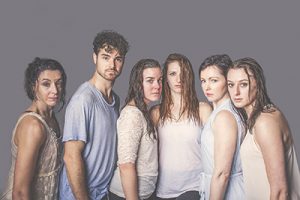 The Legible Bod(ies) is applying for support for a multimedia performance and art installation to be previewed at a series of Art Walk Easthampton events over the upcoming summer months. The Legible Bod(ies) is a collective of performing and visual artists, bringing multimedia performances and art installations to audiences throughout the Northeast. If selected by the E.A.T. audience they will develop a photo and video installation open to the public, and offer performances with the ensemble that highlight the visual work. The Legible Bod(ies) is a collective of artists making dance for stage, film, screen, or anywhere people will sit still long enough to watch them. The dancers' backgrounds in ballet, modern dance, and physical theater allow for myriad combinations of style and technique, creating complexity and artistry. Visual artist Jeffrey Byrnes brings new perspectives, as alternative performance footage mingles with live dance to intensify the themes. The Legible Bod(ies) aim to challenge their audiences both visually and referentially.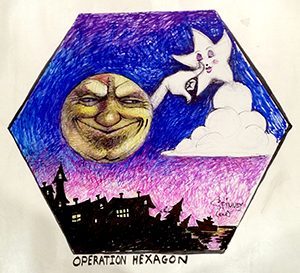 Max Rudolf, Operation Hexagon
"What is Postmodern art? What is an art Installation? What can art do for people? What can people do for art?" Operation Hexagon is an effort to explore these questions with hands-on participation. This community-engaged project will encourage participation to transform recycled paper hexagons at upcoming summer Art Walk Easthampton events. A culmination of the transformed hexagons will be recorded and installed and displayed together. Rudolph is an artist and creative organizer from Longmeadow. He has hosted doodling events that encourage participants to draw and add their creativity to his hexagon project seen recently at Springfield Jazz and Roots Festival.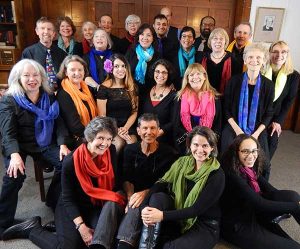 Valle Voicey Jazzs, seeks funding for a winter 2016 performance in Easthampton. Valley Jazz Voices is eager to reach a larger audience, encourage community members to join and grow in the experience, and give singers in the community an opportunity to sing with a professional jazz trio during the open mike portion of the evening they are planning in December, 2016 at the 121 Club in Eastworks. Valley Jazz Voices is a community-based jazz choir formed in October 2014 whose purpose is to engage Western MA singers and audiences of all ages and backgrounds in the performance and enjoyment of a wide range of jazz vocal repertoire.
E.A.T. is made possible by: