Book Fest at the Library!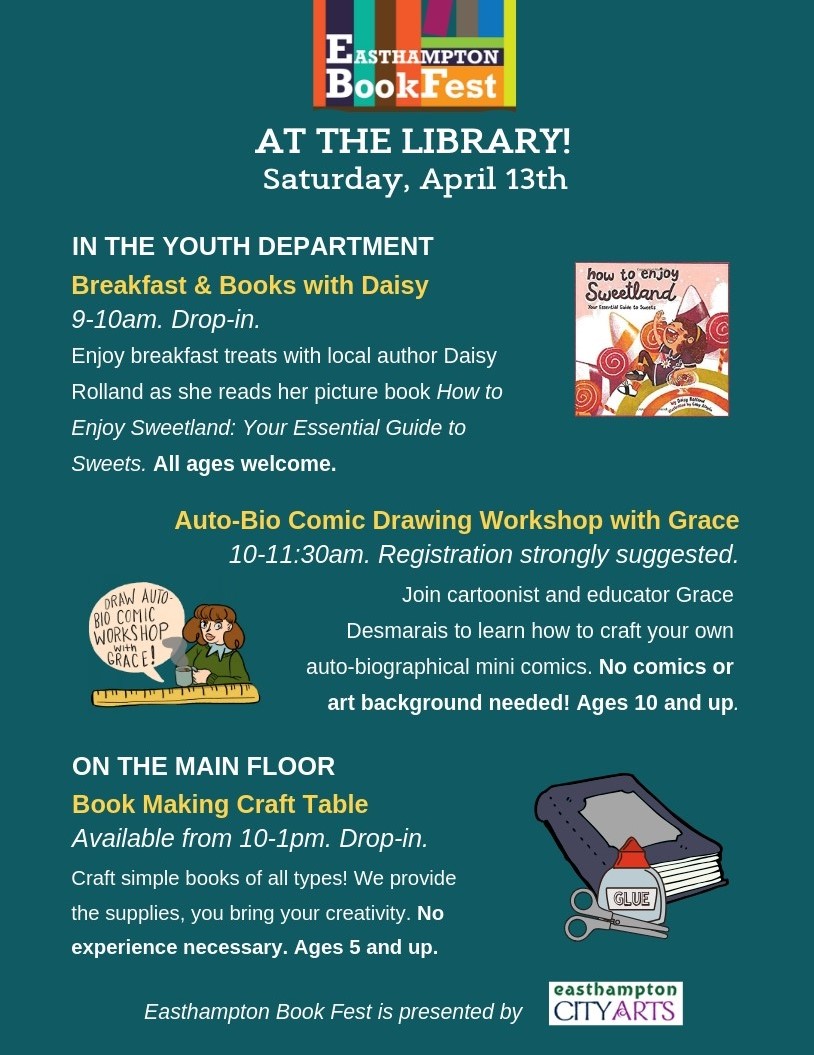 IN THE YOUTH DEPARTMENT
Breakfast & Books with Daisy
9-10am. Drop-in.
Enjoy breakfast treats with local author Daisy Rolland as she reads her picture book How to Enjoy Sweetland: Your Essential Guide to Sweets. All ages welcome.
Auto-Bio Comic Drawing Workshop with Grace
10-11:30am. Registration strongly suggested.
Join cartoonist and educator Grace Desmarais to learn how to craft your own auto-biographical mini comics. No comics or art background needed! Ages 10 and up.
ON THE MAIN FLOOR
Book Making Craft Table
Available from 10-1pm. Drop-in.
Craft simple books of all types! We provide the supplies, you bring your creativity. No experience necessary. Ages 5 and up.
For more information, please visit http://ewmlibrary.org/book-fest-at-the-library/