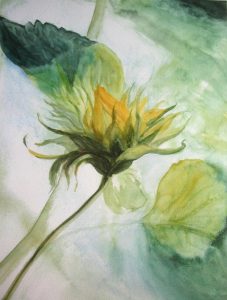 "As We See It", an exhibition at the City Hall Gallery, will be on view from April 5 to May 29, 2016. This new exhibition includes work by artists Elizabeth Chase, Nancy Caffall, Lois Peirent, Debra Hughes, Joanne O'Leary, Marjorie Tauer, Betty Stull Schaffer, and Marguerite Wilson. Exhibiting artists will show a selection of paintings that capture each artist's individual style and viewpoint.
Easthampton City Arts+ is partnering with the Easthampton Art Guild to exhibit a series of shows for a year in Easthampton's City Hall Gallery. The Easthampton Art Guild will be organizing a variety of group shows through 2016. The Easthampton Art Guild is an inspiration to the ECA+ community for persevering in their creative pursuits.
What is the EAG?
The Easthampton Art Guild (EAG) is comprised of a diverse community of artists who meet weekly. Guild members paint, draw, collage, share with and learn from each other. The group is committed to creating a community that is supportive, respectful and inspiring. The EAG supports the arts in Easthampton and the surrounding towns.
In 2006, the Easthampton Art Guild was inspired by art classes offered through the Easthampton Council on Aging and Enrichment Center. The Guild was formed to provide local artists who are seniors the opportunity to create and share art. A foremost goal of the group is to involve the community by "bringing art to the community and the community to art". They make work, exhibit, and create opportunities such as demonstrations and museum visits. Previously, they have organized exhibits and studio visits for high school students.
This exhibit is free and open to the public. The City Hall Gallery is located in Easthampton's Municipal Building at 50 Payson Avenue on the 1st floor, Easthampton, MA. The gallery is open Monday – Thursday, 8:00 AM – 5:00 PM.