Fort Future @ MAP Space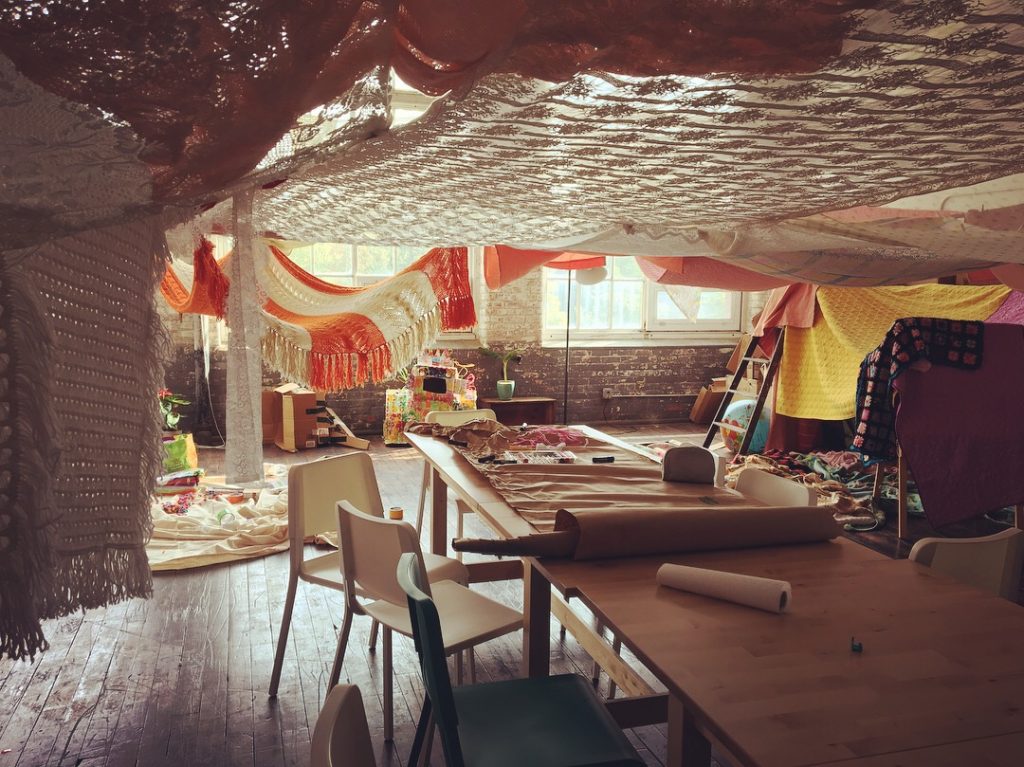 Fort Future @ MAP Space
WHEN: February 6th – March 2nd, 2019
WHERE: MAP Space, Eastworks, 116 Pleasant St, Easthampton, MA 01027
Fort Future is a space for intergenerational curiosity  in Easthampton, Massachusetts. Make space to follow your creative impulses.
"We're a creative studio run by husband and wife team Jim Bliss and Sita Magnuson. We're currently developing a series of workshops and events for youth and adults, focused on developing and honing 21st century skills. Check out our calendar for upcoming events and workshops, and sign up for our mailing list below to receive monthly updates.
We look forward to welcoming you to the space sometime in the future!
We create space for free play, open creativity and collective inquiry, forts, spaceships and world building, costumes, masks and identity construction."