Sydney Allen at Kawaii Supply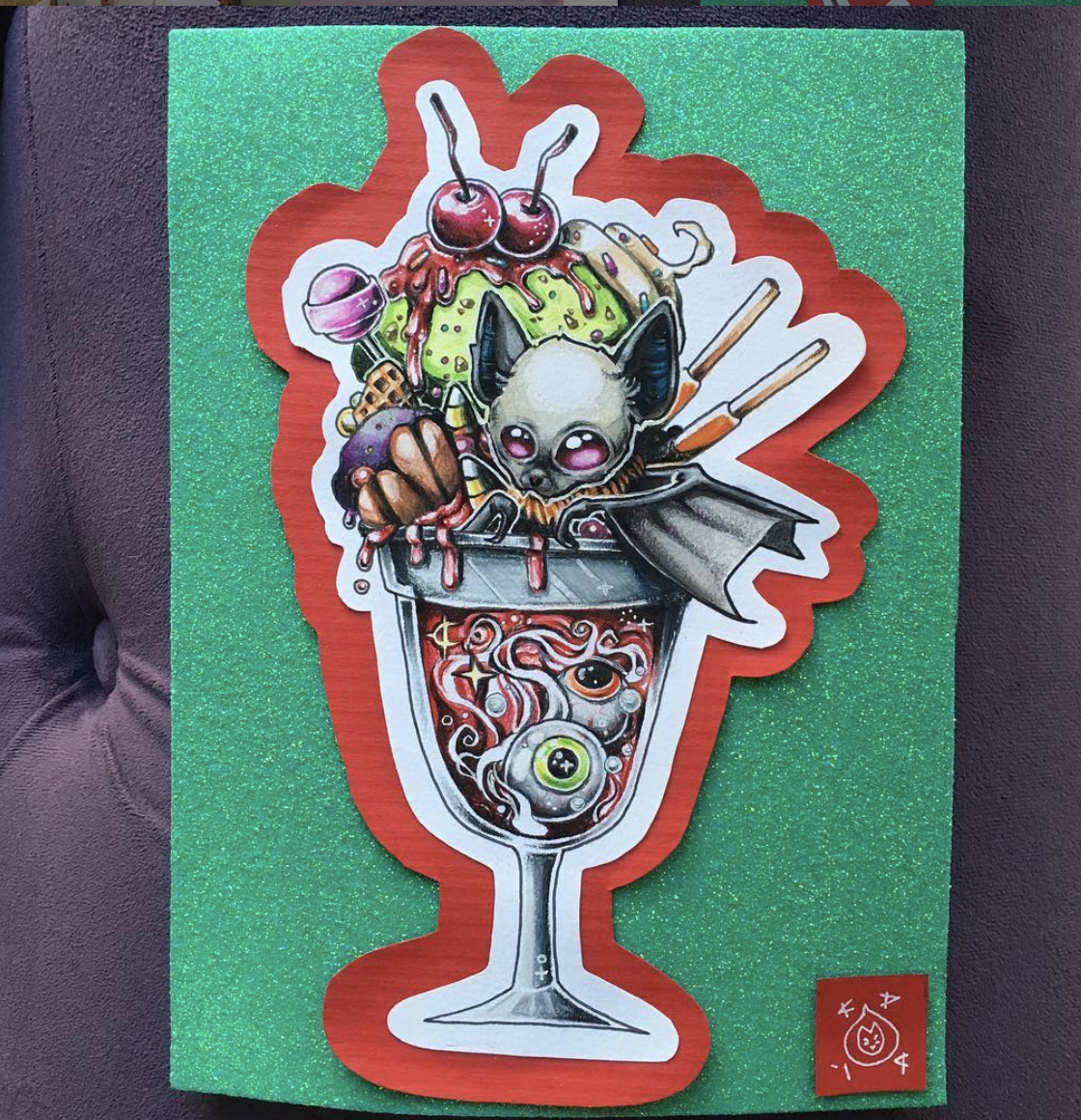 Come to Kawaii Supply and enjoy the art of
Sydney Allen
@kittenpolyps
    I'm a multimedia artist and I've been living in the valley and making art for as long as I can remember. Drawing is my absolute passion although I've been branching out into watercolor and acrylic painting again recently. I also love sculpture, photography, and sewing and I work in digital mediums from time to time as well.
I draw inspirations from many different sources, primarily comics and cartoons both eastern and western and I went to school for animation. I have a deep appreciation for handpainted cels (animation frames) and anime from the 80s and 90s, a style that my work derives heavily from.
    Mental Illness runs in my family and I address this theme frequently in my work as it has given me a unique view of the world. I often straddle the juxtaposition of youth and maturity, as well as my struggles with my biggest critic and hurdle, my own mind. Being a bipolar artist is both a blessing and a curse but I'm learning to use it to my advantage.
    My ultimate goal is to become a tattoo artist. I believe that the human body is simultaneously a magical thing but also a huge burden. I've struggled with severe body dysmorphia since I was a teen and the therapeutic aspects of being tattooed have helped me so much and allowed me to let go of a lot of trauma and negative ideas I've carried about myself. I want to be able to talk to people about their lives and their struggles and make them happy with my art.
Until then I'm still working on my craft and challenging myself every day. For me art is primarily about the process on my end. It gives me more joy than anything and I love learning and improving. I definitely wouldn't be here without it.