Fifteen
November 10, 2018 @ 1:00 pm

-

4:00 pm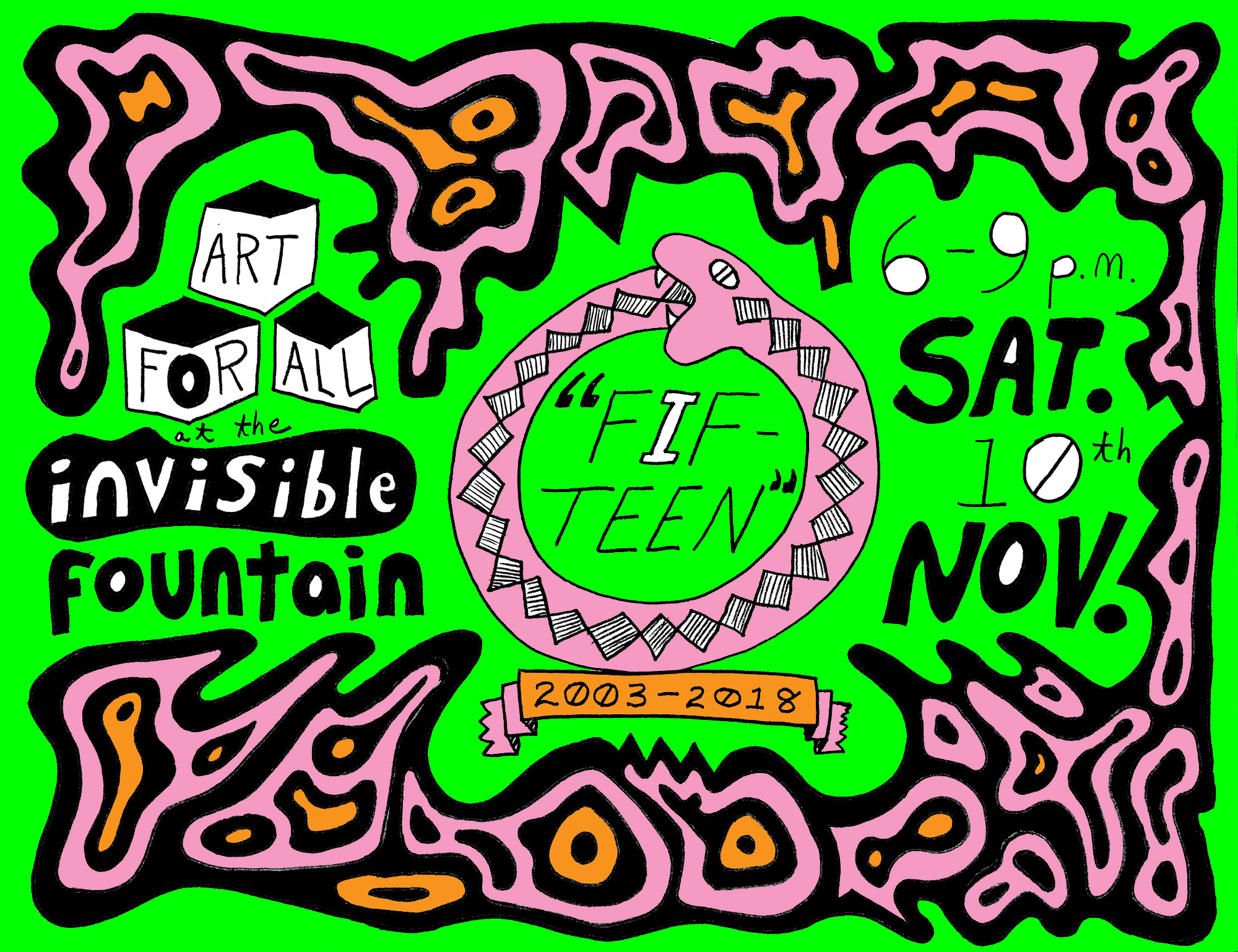 "FIFTEEN"
is
the newest showing of paintings by
Luke J. Cavagnac
at
THE INVISIBLE FOUNTAIN
116 Pleasant Street Suite #206
Eastworks Building
Easthampton MA 01027
413.896.8073
invisiblefountain.com
gallery open: Monday – Friday + sometimes on the weekend
Please come to the Opening/Party:
SATURDAY, NOVEMBER 10th, 2018
from 6 to 9 p.m.
Established in 2003, The Fountain turns 15 years old this Fall.
We didn't know it would last this long…can it flow for another decade and a half?
Tie will tell, and in the meantime please stop by to feast your eyes.
The Invisible Fountain is where Cavagnac paints and displays his "Art".
Hundreds and hundreds of different paintings on display everyday.
ART FOR ALL & ALL FOR ART
*shop online at invisiblefountain.etsy.com
Related Events