Electric Feminine Cosmic Hybrid: Heady Desire Delirious Excess
September 14, 2019 @ 1:00 pm

-

4:00 pm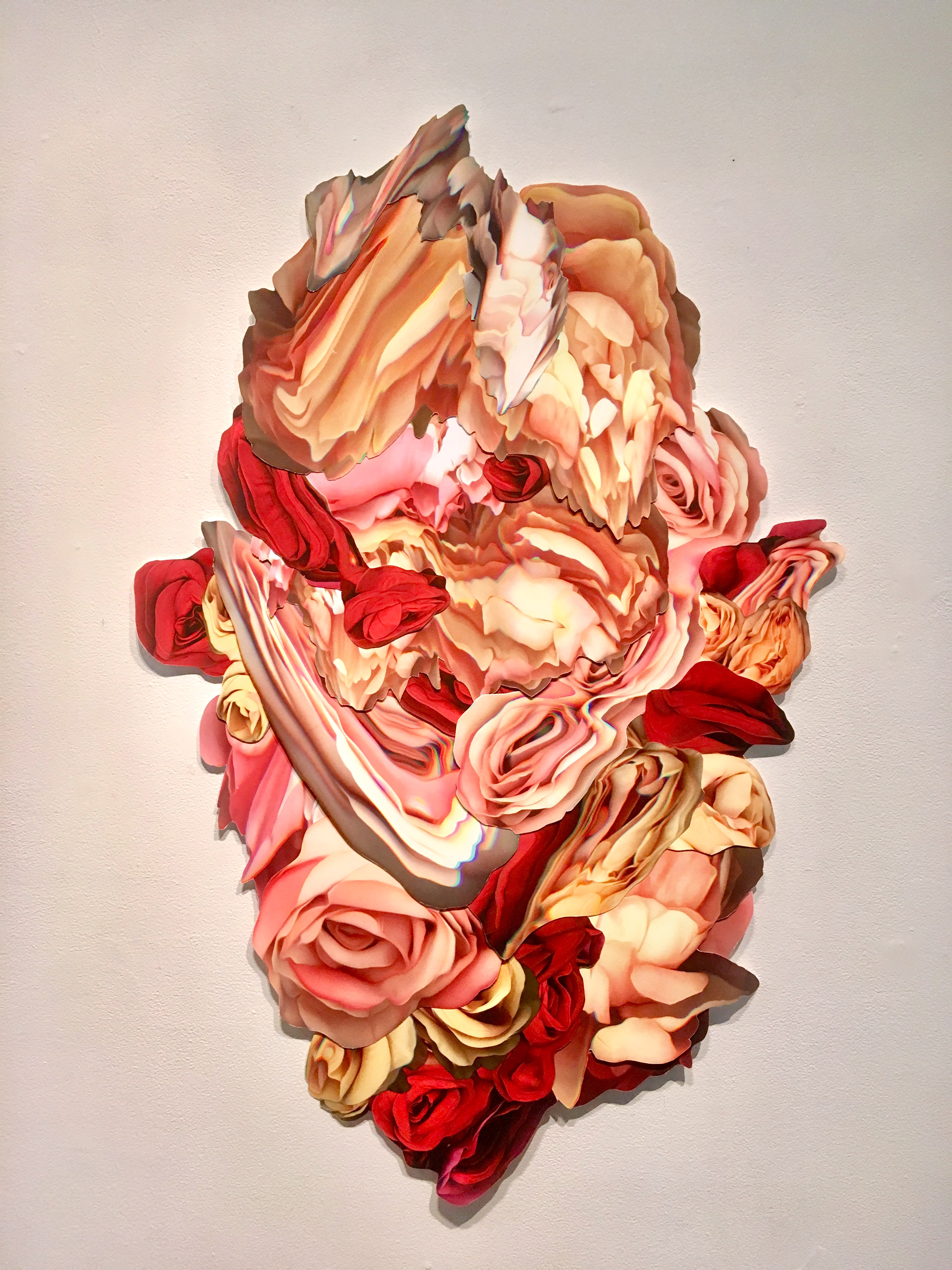 An immersive installation and performance which explores digital simulation and symbolic forms of the feminine in nature, and the the cosmic archetypal.  Using new media as a vehicle for investigating hybrid creation, I explore mythic and botanic embodiments of the feminine, and relationships between feminism, science, pop culture, consciousness, electronic media and nature. Feminine excess, desire, decadence and the immaterial are recurring themes in this work.
The simulated or digital image can never fully represent or stand in for it's organic original. Yet, we live in a world where our senses, bodies, thoughts and ideas are stimulated on a daily basis by digital images and simulated experiences. With it's vivd and fleshy colors and distorted biomorphic forms, the Electric Feminine Cosmic Hybrid series investigates the hyper-sensual decadence and coded forms of feminine representation, and speaks to the elasticity of feminine sexuality, imagination and consciousness. Installation is site specific, and completely unique to the location and exhibition space.
Colleen Keough is a Trans-Disciplinary Intermedia artist based in Amherst, MA. Her work explores the intersection of pop culture, identity, myth and technology through integrated media works. Her works have been shown in national and international exhibitions and festivals.
Related Events