Discovering Path – Paintings by Karen Iglehart
October 7, 2022 @ 5:00 pm

-

8:00 pm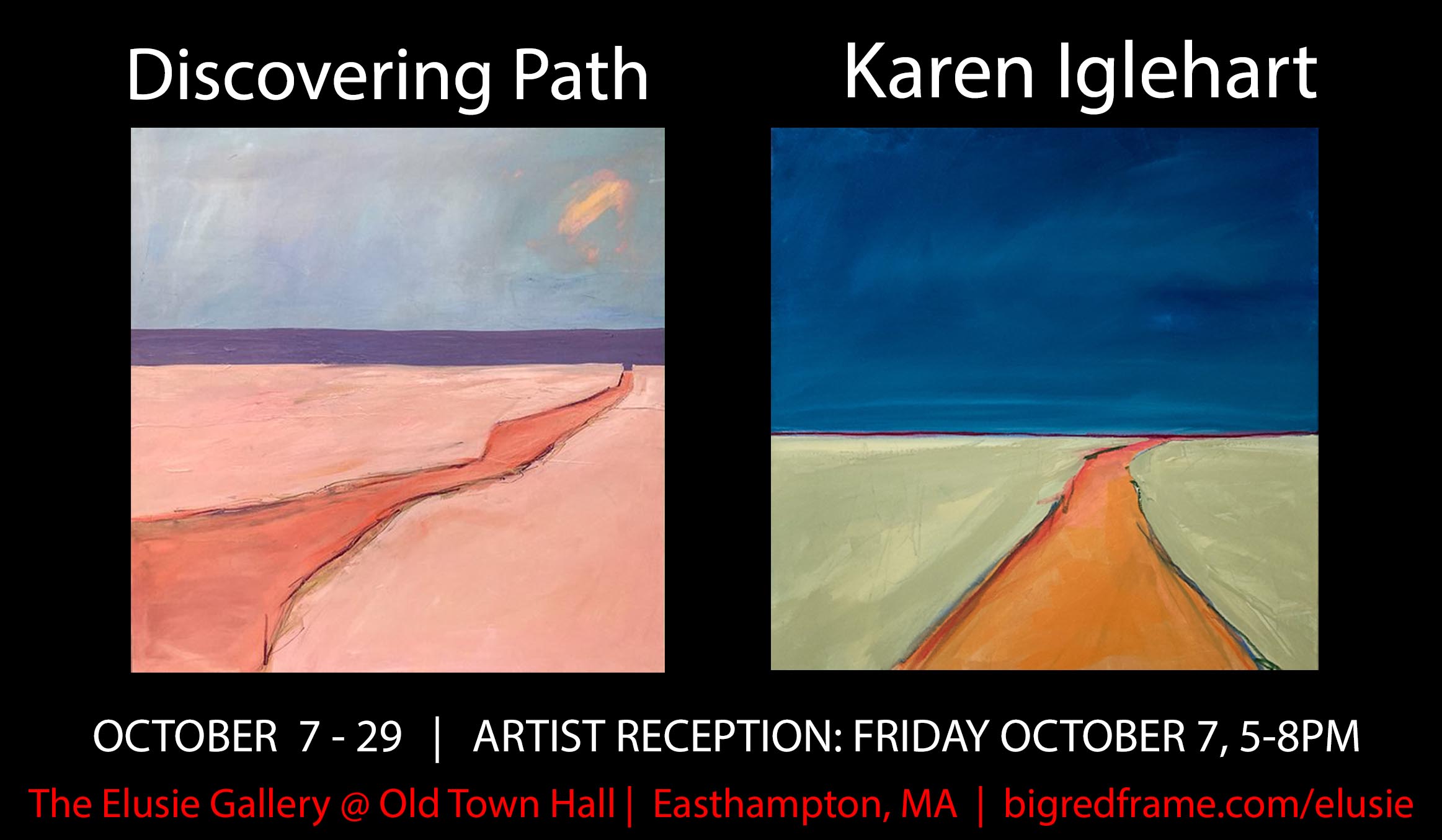 Discovering Path opens with Artwalk and runs through October 29.
The paintings in this exhibit represent a process of exploring form and seeing
where it might go. I started at the beginning of Covid with two
triangles seeming to attempt a connection in open space , and
eventually arrived at the more literal Path series. Where are we
going? There are no markers and no end in sight. On the canvas and
in the outer world.
These ideas are related to my experience in Buddhism. Everything
we experience is changing. Unpredictability and impermanence are
the norm, from the small day to day to the much bigger picture of
our lives.
I love the surprises that occur when painting…just need to notice
them. Sometimes a brush mark disappears, sometimes I hold onto
it. It may stay until suddenly it doesn't work and is painted over …
that is the delight of painting in oil.
The tension of edges is important to me. It is the point of energy
and transformation…the working with very small, but important
points of color that transform the entire painting.
Related Events